The temple of Lord Vishnu's incarnation form of Narasimha Swamy with sixteen hands situated in Keelapavoor, which was affectionately called Dakshina Ahobilam by devotees. In 2018 with the blessing of Lord Narasimha, Sri Samrajya Lakshmi Narasimha Peetam was established to relieve the sufferings and sorrows of the devotees. From day one the Lord Narsimha has been kind enough to bless and save the devotees from their suffering at once.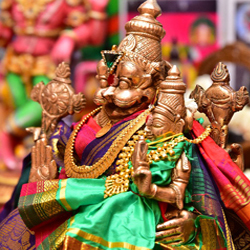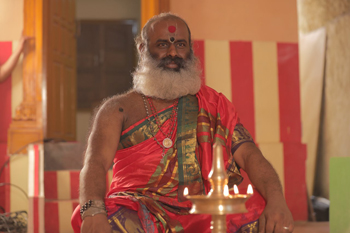 With his complete devotion and surrenderance towards Lord Narsimha, Sri Ananda Acharya became a living Prahallata in Keelapavoor. With Lord's blessing Godsent Sri Ananda Acharya adorned our Peedam. With his vast knowledge and passion towards helping people Sri Anandacharya guides the Homas, Yagnas and Pujas and blesses the devotees who come to the Peetam.


With the blessings and directive of Narasimha Swamy , in our Peedam Maha Sulini Durga Yagna has been performed every new moon day after the sunset since the establishment in 2018 which relieves all kinds of Sufferings. As per Tantric Shastra during Maha Sulini yagna, the worship of Goddess Durga in the form of Maha Sulini alleviates all Sins and Evils like VooDoo, Sorcery, Navagraha Doshas, Stress/Depression and Evil-Eye will be removed and bestowed with pleasures of life.